Lead Free Flexible Roof Flashings from Wakaflex
Lead Free Roof Flashing System
Wakaflex lead free roof flashings are suitable for all roof profiles and types and is the only butyl based flashing with a unique chemical self bonding ability and without a fully backed adhesive for easier installation. These flexible roof flashings are designed to replace lead materials in all roof applications. Made from Polyisobutylene (PIB), Wakaflex flashings provides the flexibility required to form a weather tight seal on extreme roof profiles.

Maintain structural integrity with non-toxic flexible roof flashings
There is no corrosive or toxic run-off, making these flashings suitable for rainwater harvesting. Other features include:
UV resistant
Temperature stability
Prevent water penetration from chimneys, roof valleys and eaves
Maintain structural integrity of any building
Made for Australian weather conditions and carries significant manufacturer's warranty
Choose from four stylish colours: Lead Grey, Terracotta, Black and Brown
Efficient and secure roof flashings for new and existing buildings
Made for Australian weather conditions and carries significant manufacturer's warranty.
Easy and safe to install
Available in 3 lightweight sizes
Match any tiles or metal roof profiles
Fit into new or existing buildings or retrofit to cover existing lead flashings
Weather tight seal
Backed by a 10 year nationwide guarantee
Internal honeycomb mesh enhances any roofing project
An internal aluminum honeycomb mesh can be molded to the roof profile simply by hand. The end result enhances the project, Wakaflex ensues a professional and visually appealing finish to tile, slate, or steel. The crowning feature of Wakaflex roof flashings are their complete safety both in terms of handling and the harvesting of rainwater. The 'host' material is polyisobutylene (PIB), a completely inert synthetic rubber.
Wakaflex lead free roof flashings are CSIRO Tested to comply with AS 2904:1995 Damp Course Flashing and AS/NZS 4020:2005 'Testing of products for use in contact with drinking water.
See the Wakaflex product features and demonstration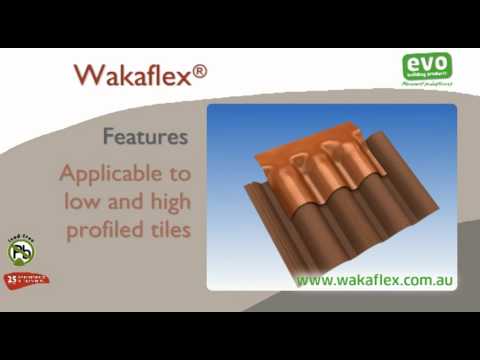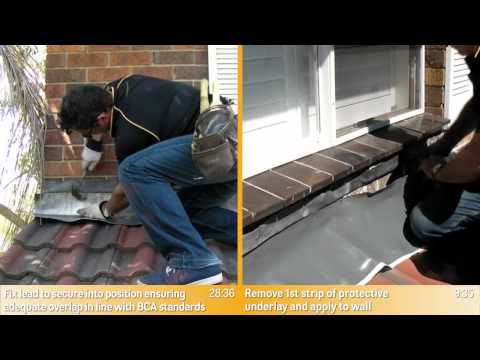 Contact Wakaflex
Unit 5 / 73 Beauchamp Rd
Banksmeadow
NSW 2019