Architectural Umbrellas for Residential, Commercial and Hospitality Applications by Viva Sunscreens
Centre Support Architectural Umbrellas, Side Support Architectural Umbrellas, Quasar Architectural Umbrellas and St Tropez Architectural Umbrellas
The Streetlife range of Architectural Umbrellas by Viva Sunscreens set new standards in the design, engineering and sustainability of External Shade Structures. Umbrellas are available in a variety off sizes, canopy shapes and supporting configurations to ensure that your project is distinctive and eye catching in design.
Streetlife Umbrella range includes
:
Centre Support Architectural Umbrella Range- Conical Design
Side Support Architectural Umbrella Range- Conical Design
Quasar Architectural Umbrella Range- Hyper Parbolic Design
St Tropez Architectural Umbrella Range- Inverted Conical Design
Umbrellas that provide all-weather protection
for a range of residential and hospitality applications
Cater to architects, designers and builders Australia wide
Manufactured using innovative engineering techniques
Withstand winds of up to 130 km/hr as standard
Provides maximum UVA and UVB protection
Commercial, wind rated steel frame construction
Waterproof, UV resistant, anti-fungal PVDF coating fabric
No interior gearboxes, allowing simple raising of structure
Anti-static and easy maintenance of fabric
Integrated gutters, heating, lighting and outdoor blind systems available
Viva Sunscreens are committed to reducing energy consumption and so have developed a large range of external shading fabrics and solutions to adhere to this.
Viva offer services such as Design Assessment, After-market Service, Installation Service, Building Construction, Contract Cleaning Services, Engineering Certification, Maintenance Services and Project Management.
Streetlife St Tropez Series by Viva Sunscreens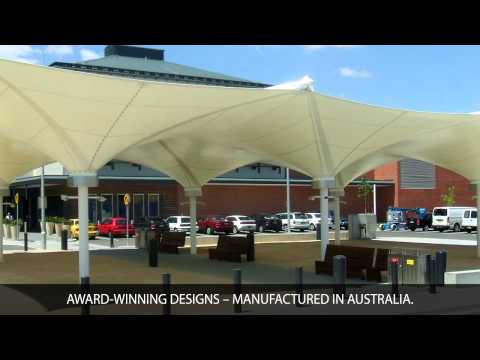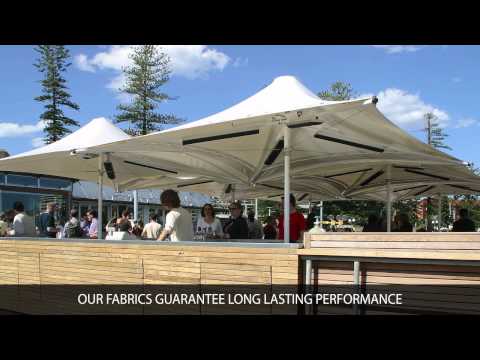 Related Viva Sunscreens News
Contact Viva Sunscreens
Sydney Awning Centre
Artamon
NSW 2064