Eco Friendly Composite Decking from ModWood
ModWood is Australia's only manufacturer of wood composite decking with 90% of the material content made from reclaimed wood waste and recycled plastic containers.
Sustainable Composite Decking Boards
ModWood is a low maintenance and sustainable alternative to timber. It does not warp, split or rot and is termite resistant. ModWood can be installed easily with a concealed fixing system that saves on installation time.
• Formulated in Australia for the harsh Australian environment.
• Proven track record.
• ModWood's outdoor decking boards are Australian made and owned.
• Local sales and technical back up.
• Recycles Australia's waste.
• By using ModWood's eco-friendly products you will help preserve the world's rainforest.
• Wood composite decking boards from ModWood are free of nasty chemicals.
• ModWood's recyclable boards require no painting, staining or oiling.
• Custom length is possible.
ModWood recycled composite decking range
• 88 x 23 mm decking board
• 137 x 23 mm decking board
• 137 x 23 mm Flame Shield® decking board
• 68 x 17 mm mini screening board
• 137 x 32 mm Marina board
ModWood Flame Shield® decking for high fire resistance
ModWood
Flame Shield®
decking is now available (137x23mm).
Flame Shield®
is suitable for Bush Fire areas that have a have a Bushfire Attack Level (BAL) up to and including BAL-40 or projects requiring high fire resistance.
ModWood®
Flame Shield®
composite decking continues with the same environmental credentials from the original ModWood® decking; being produced from reclaimed Australian wood shavings and recycled HDPE (plastic milk bottles). Approximately 90% of the board weight is from reclaimed materials.
With the release of
Flame Shield®
Australia now has a wood based decking solution for bushfire prone zones up to and including BAL-40. In the past, alternatives were very limited and generally the default decision was to use tiles and /or fibrous cement sheet. This has all changed now with the availability of a timber based decking board, Flame Shield® certified to BAL-40.

Flame Shield®
is available in four the "Natural Grain Collection" colours and designed to withstand exposure to the harsh Australian environment. It is suitable for use in both commercial and residential applications.
Flame Shield®
decking board Bushfire Attack Level 40 compliant:
Decking System certified for BAL-40 (AS1530.8.1-2007)
High anti-slip (R11) AS/NZS 4586 - 2004
Made from approx. 90% of reclaimed wood shavings and recycled plastic milk bottles
High durability and low maintenance
Australian made and owned
ModWood's high usage of recycled material gives a lower carbon footprint than many of its alternatives, and a warranty against, rotting, warping, twisting and splinters. Low maintenance, environmentally responsible products to create stylish outdoor spaces for residential and commercial use.
ModWood Product Introduction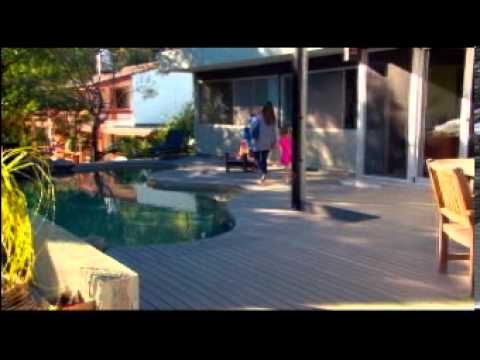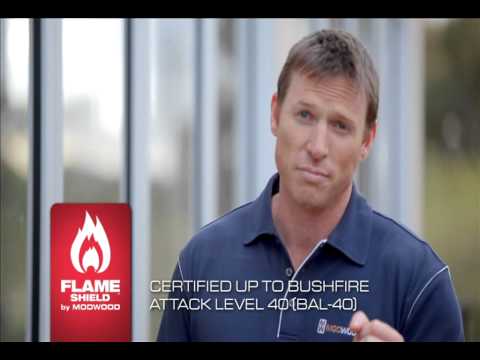 Related ModWood Technologies News
Contact ModWood Technologies
5 Jesica Rd
Campbellfield
VIC 3061